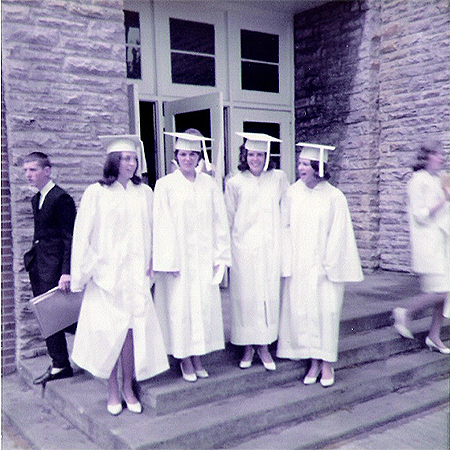 1964 - Graduation Photo
Polly Lively, Jo Ann McMann, Andy Aide, Rita Curd
(Dale Tincher walking away on left in his white socks & black slip-ons
- the boy didn't have a clue.)
Website by Consultwebs.com, Inc., Copyright © 2006-2011, Rainelle Reunion Committee, All Rights Reserved. The
painting of the school was donated by Jeanne Brenneman.